All of our internal terracotta floor tiles are created with care and artisan passion, for a unique and timeless result.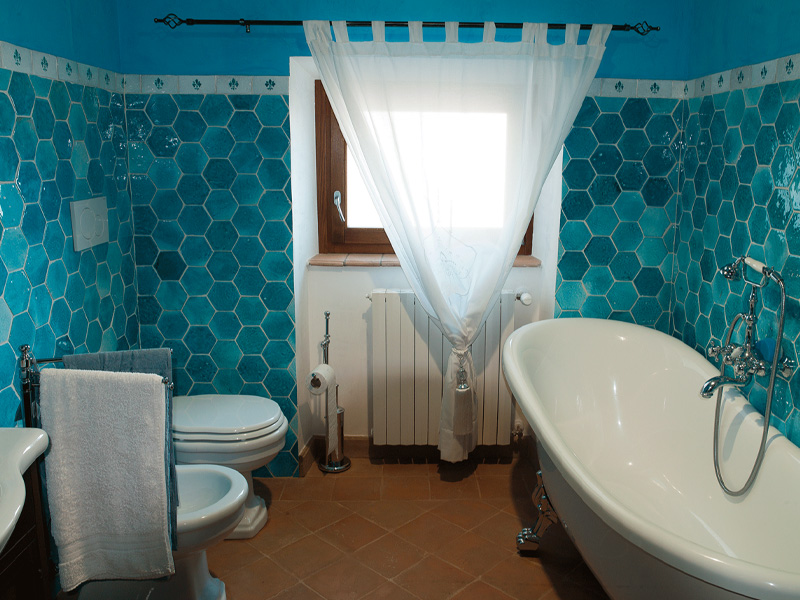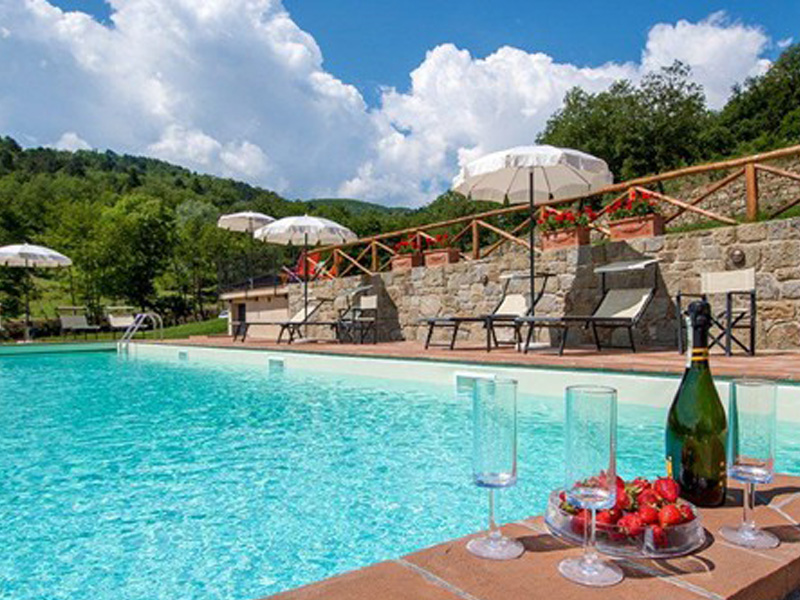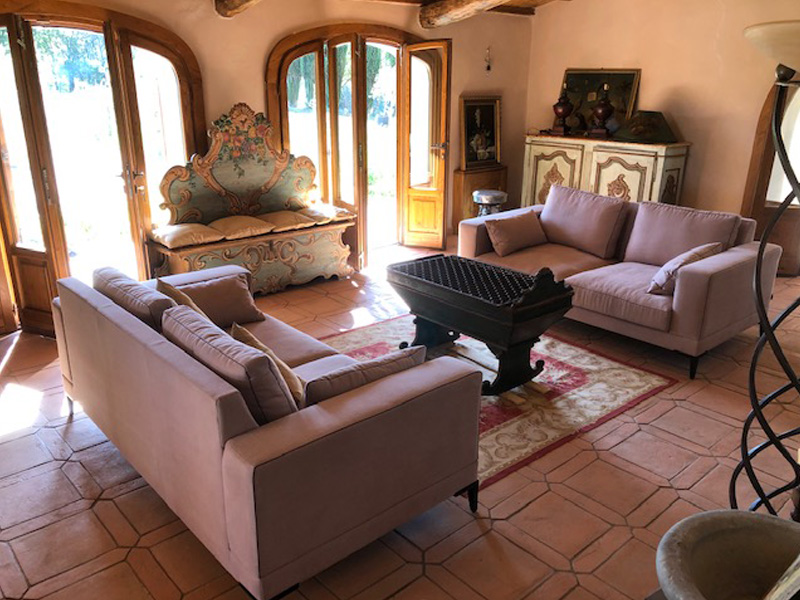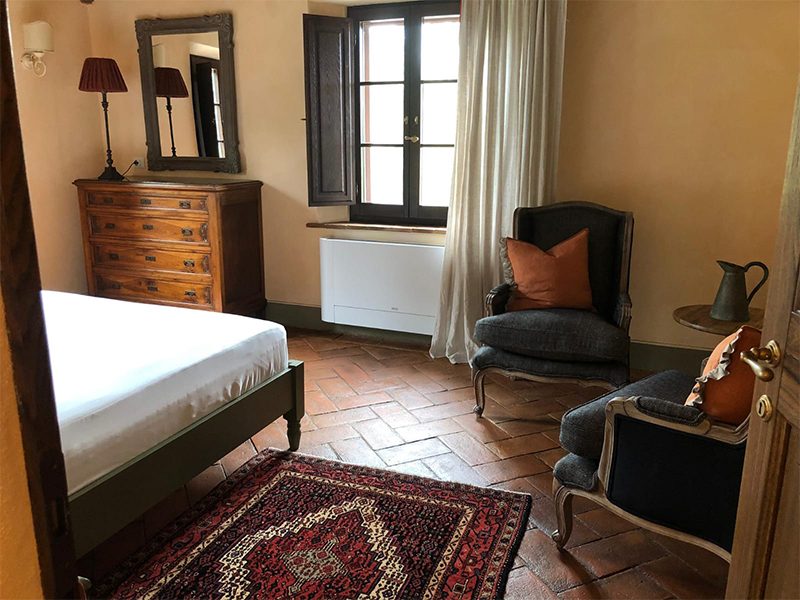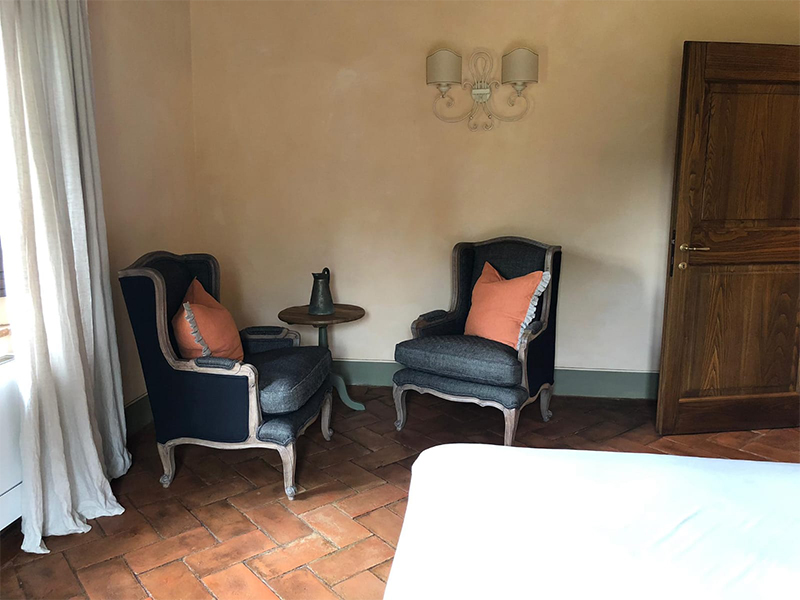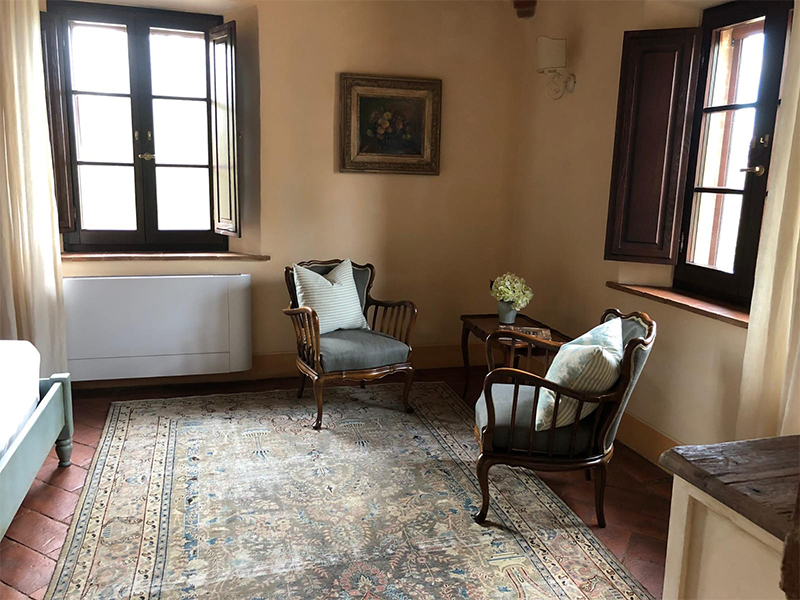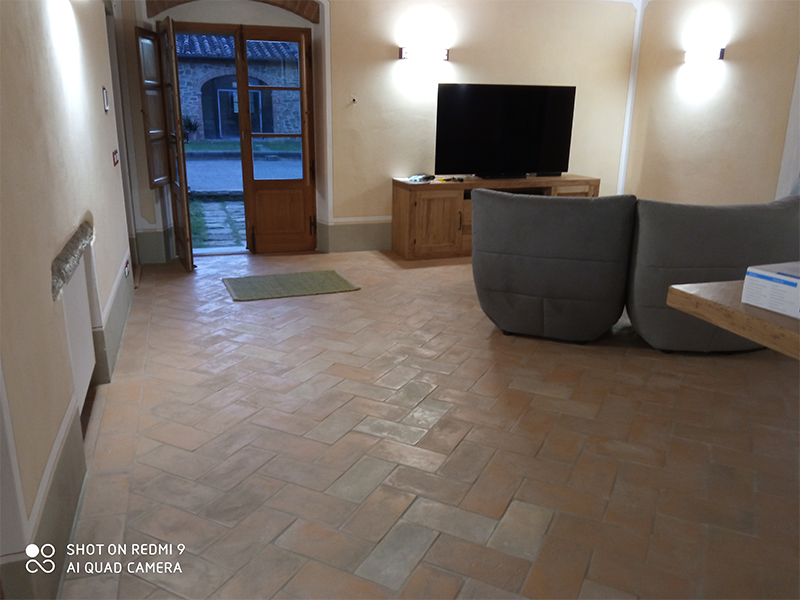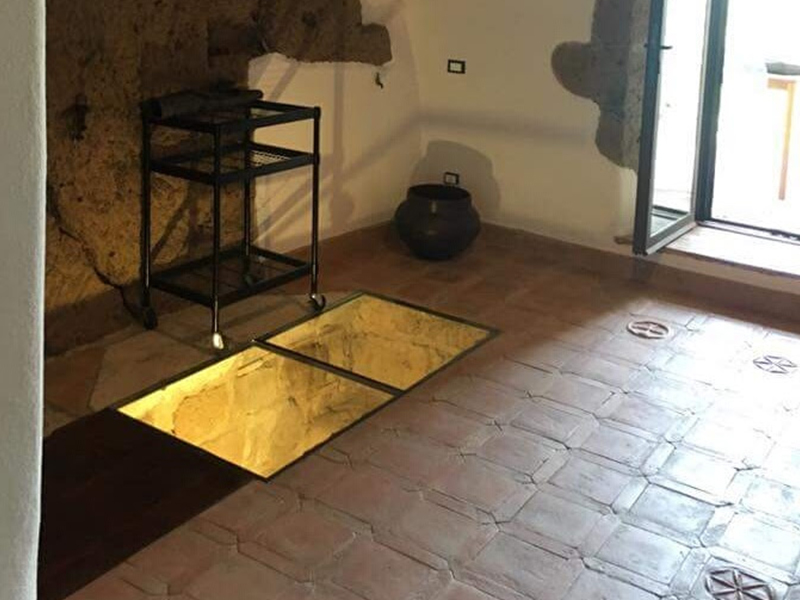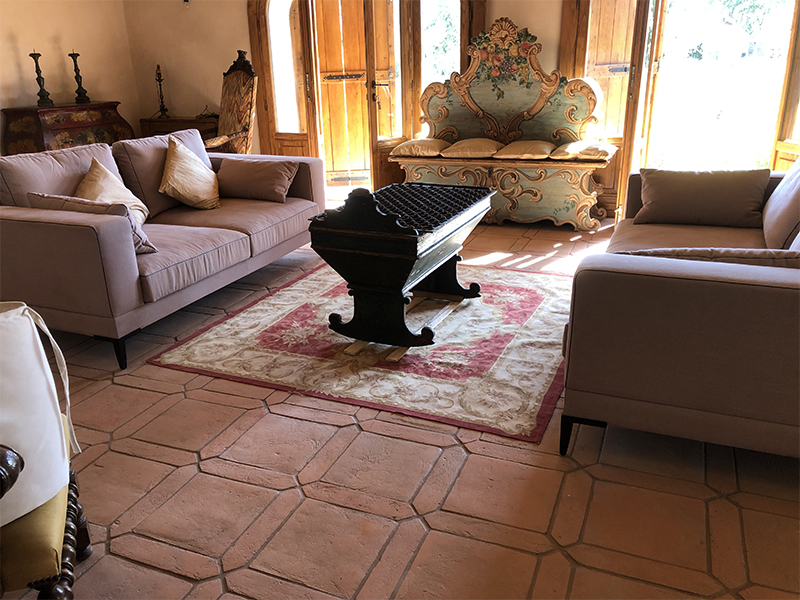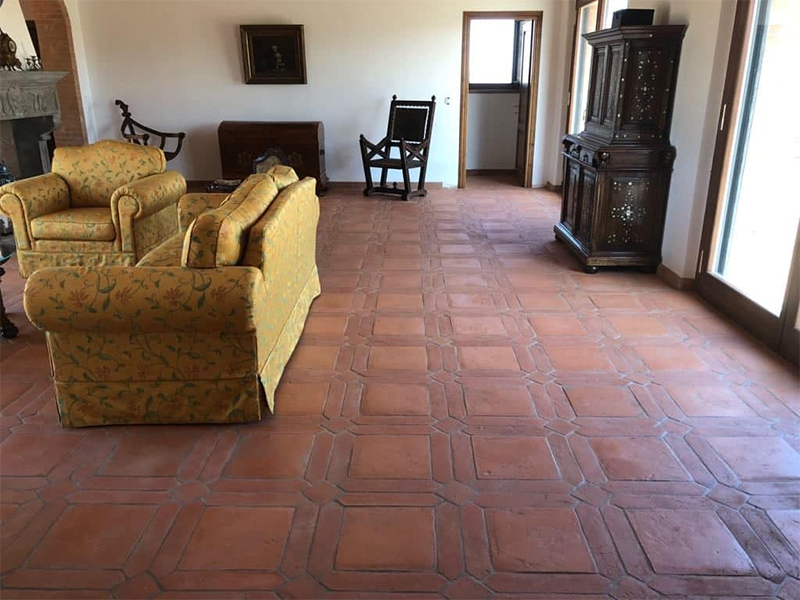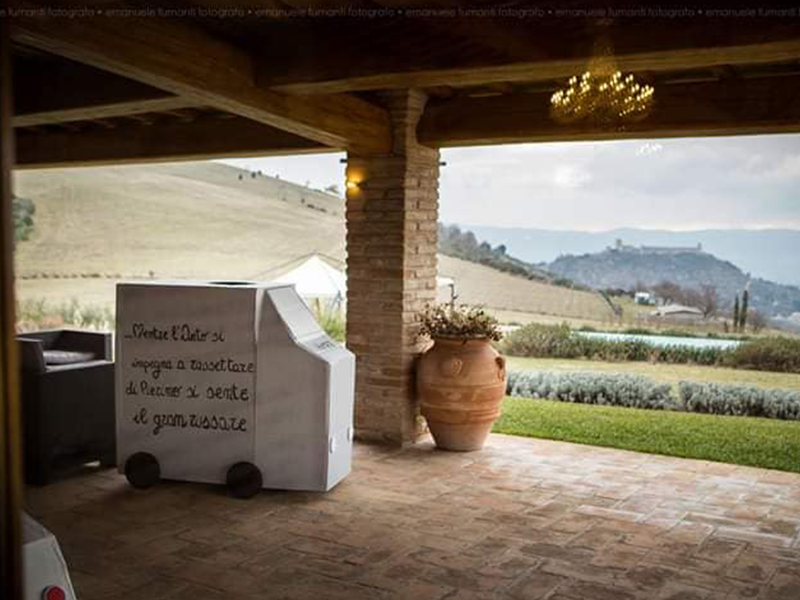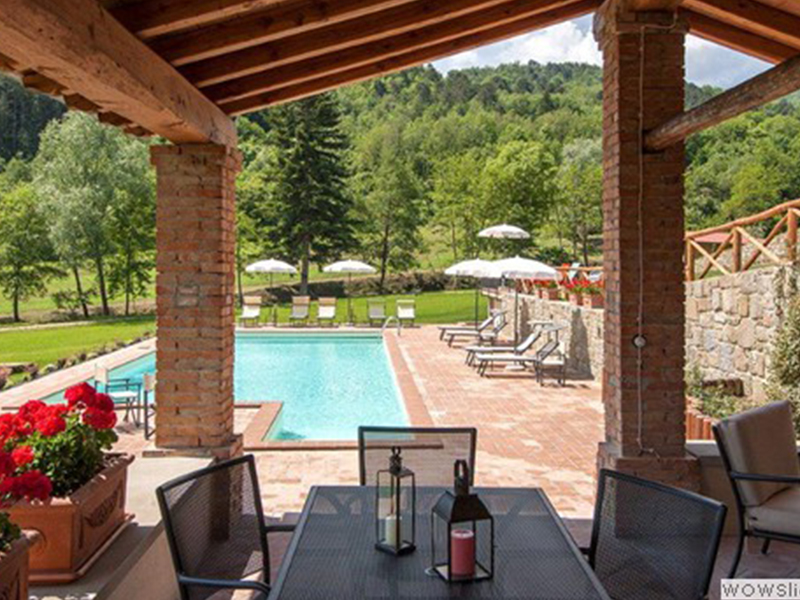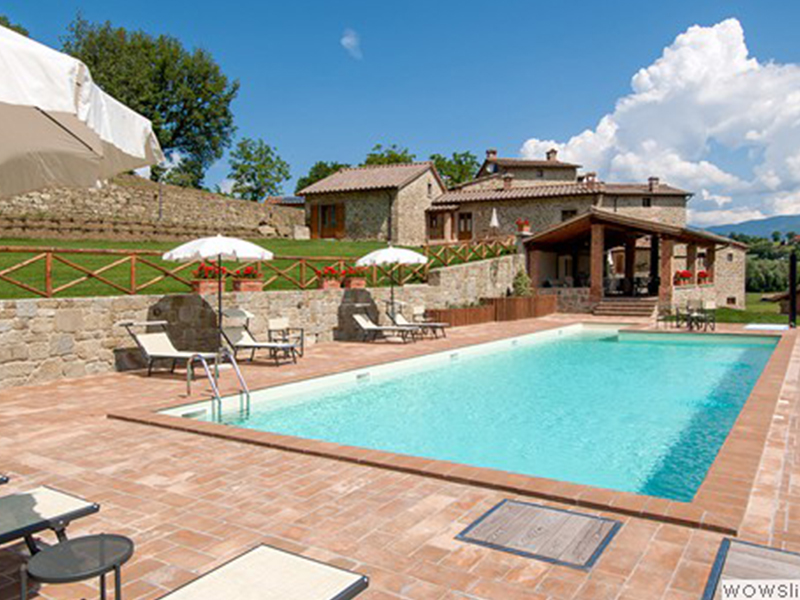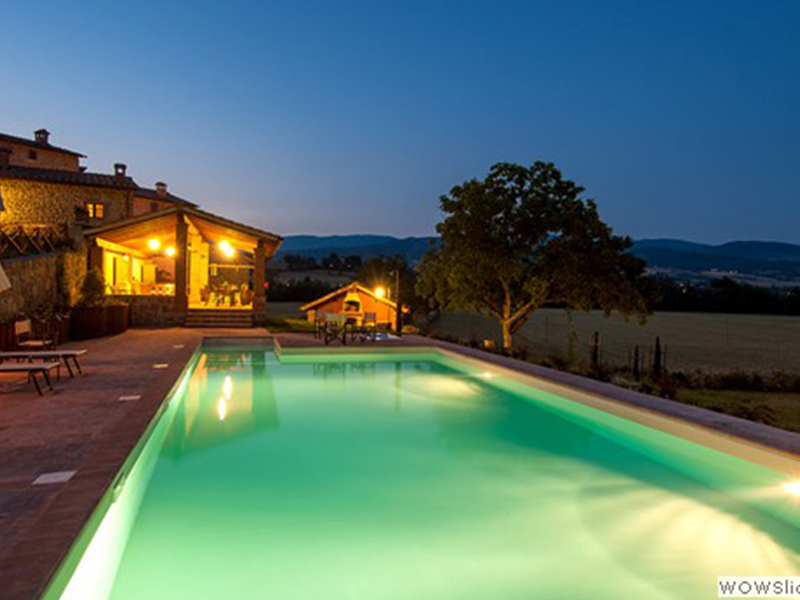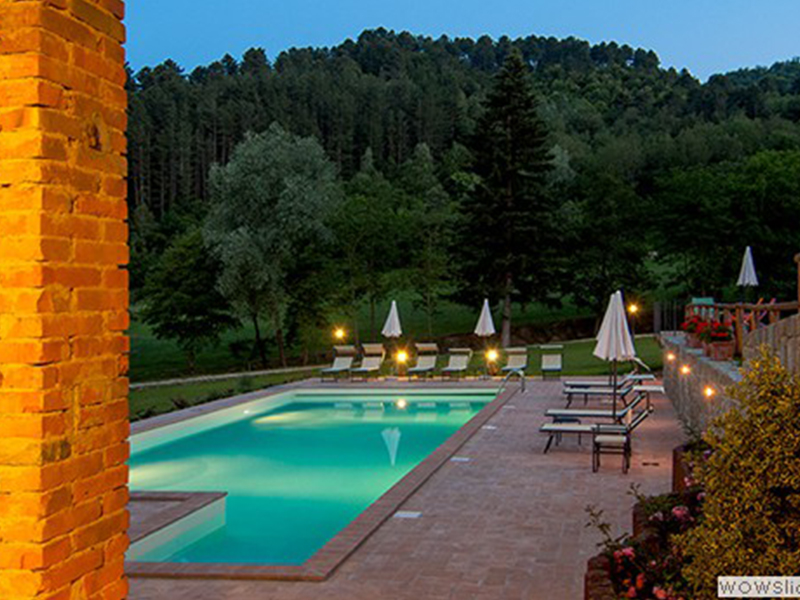 Our products
Earth, water and fire are the primordial elements of nature that have been handed down to us, and which we use today to create our products without any toxic substances added. Sustainability and Health are for us the two essential characteristics for us to do our work well. In fact all of our terracotta floors are hand-made in full compliance with the principles of bio-construction.
Our products are not only sustainable they are also certified and guaranteed as external flooring.
FREEZ-PROOF
Withstands extreme winter temperatures. Certified to -15°C as well as thermal stress from temperature fluctuations.
ANTI-SLIP
Excellent traction in all weathers.
VEHICLE-PROOF
Guaranteed to withstand stress. You can drive a car on it.
Fornace Cotto Antico uses three types of clay for its work, which differ in their colours. The first two clays are both from Tuscany. Due to its high iron content one has a vivid red colour, whereas the other has a pinkish colour which is warmer and less intense. The third variant has a colour tending towards yellow, but it is not uniform. For this reason it is known as "shaded yellow".
Our constant quest to find new materials that will set our organization apart, has recently led us to introduce "Rose Gold". This new clay has attractive nuances of colour which vary from rose to golden-yellow. We are very proud of our four clays and how they meet the needs of our clients who are increasingly aware of how materials impact on the atmosphere within their home.
We have a variety of solutions to meet every need: from their finish (antique/rustic), to their format (the classic tile to the diamond or slat shape). Our enamelled terracotta is an ideal solution for bathroom and kitchen walls and floors and can be adapted to any design.
It is important to experience first-hand the quality of our handmade terracotta products – photographs simply cannot do justice to the colours and feel  of our terracotta.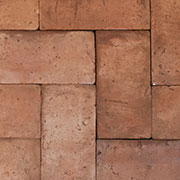 Our range of products cover every need: from terracotta floor tiles, to swimming pool surrounds, and roof tiles. Whatever shape you need, we can make it.  Why not order a sample – contact us telling us the text you would like engraved in your tile (a name, a date) and we'll send you your sample free of charge.
Terracotta is older than art itself. Early humans realised the value of storing of food in pieces of clay.  They were soon to discover that, once the clay came into contact with fire, it took on a whole new strength. It was this find that led to terracotta art. 
Inspired by this past, Fornace Cotto Antico has devised a specific range of accessories including chandeliers, ceiling lights and wall sconces.
This line of accessories represents the perfect fusion between Design and Tradition because they can be flawlessly integrated into every interior: from classic to contemporary styles. Contact us to help you design the lighting scheme for your home and we will customise our accessories according to your needs.