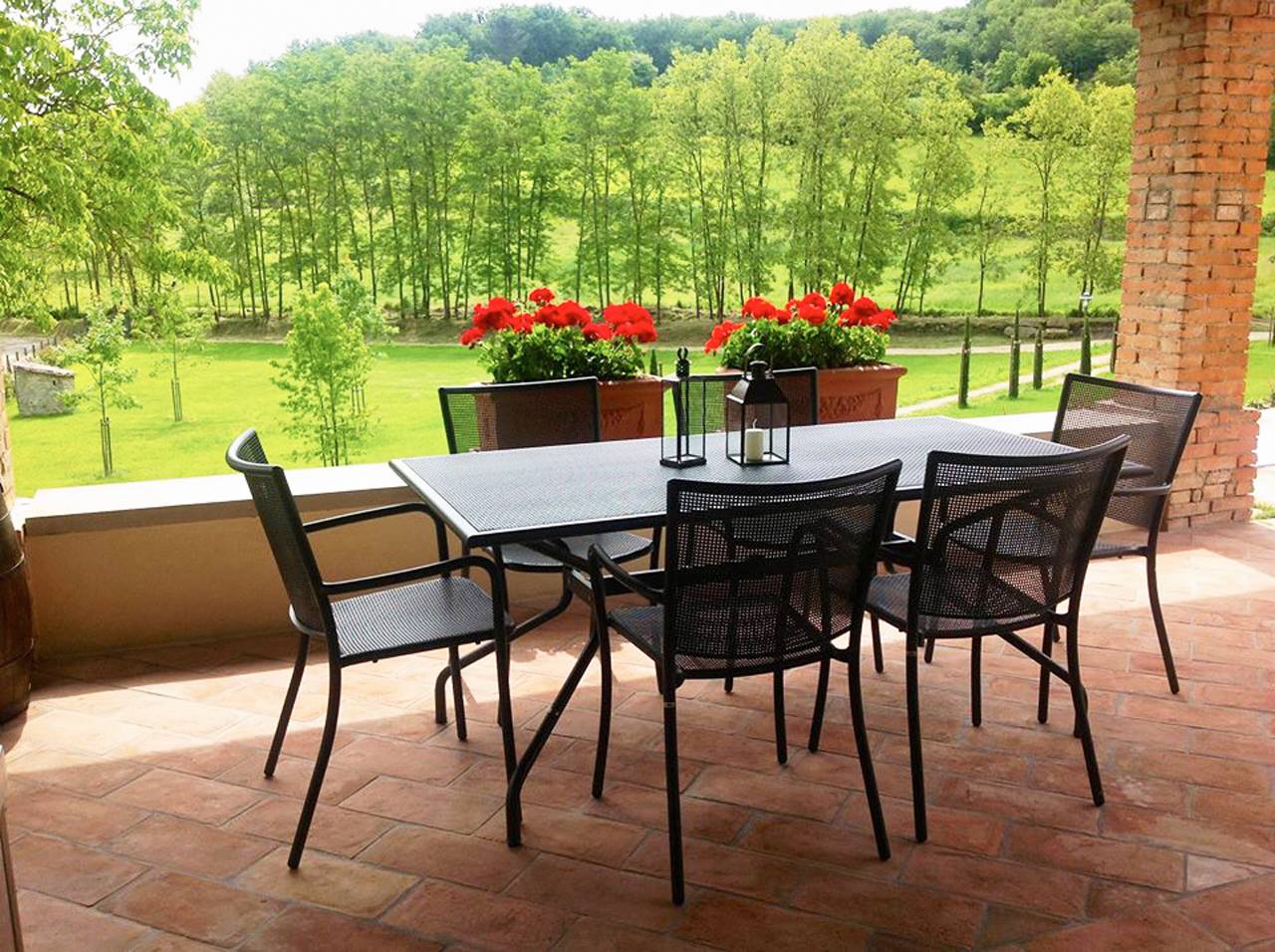 Italian STile. Discover the characteristics of Outdoor Tuscan Terracotta.
The idea that any terracotta is suitable for outdoor use is false. There are many factors that impact upon the durability of this material: the clay, the composition of the paste, how the paste is worked and, most importantly, the firing temperature.
Terracotta by Fornace Cotto Antico has the right characteristics making it both elegant and indestructable, just like terracotta from the past.
FREEZE-PROOF:  Fornace Cotto Antico terracotta is certified to withstand extreme winter temperatures (certified to -15°C and against temperature fluctuations). This characteristic is down to the quality of the Tuscan clay we use and the firing process, which reaches 1020°C. Your terracotta will be eternal. It is also important that when the tile is made, no air is trapped inside the paste. Bubbles trapped inside the paste weaken the final tile. Thanks to the many years of experience we have, our master artisans guarantee the paste we mix is compact.
VEHICLE-PROOF:  your Fornace Cotto Anitco terracotta floor will not be damaged by driving your car over it.
ANTI-SLIP: the surface of the terracotta is guaranteed to be non-slip, even in adverse weather. You do not need to worry, your children can run over our floors without any risk of slipping.
TRADITIONALLY CHARMING: last, but by no means least, the aesthetic of a floor made in terracotta is timeless and far exceeds any other material.
Now, as in the past, once the floor has been laid, either indoors or out, it is treated with beeswax.
Fornace Cotto Antico guarantees your outdoor flooring for a lifetime.
For any questions or concerns, please CONTACT US