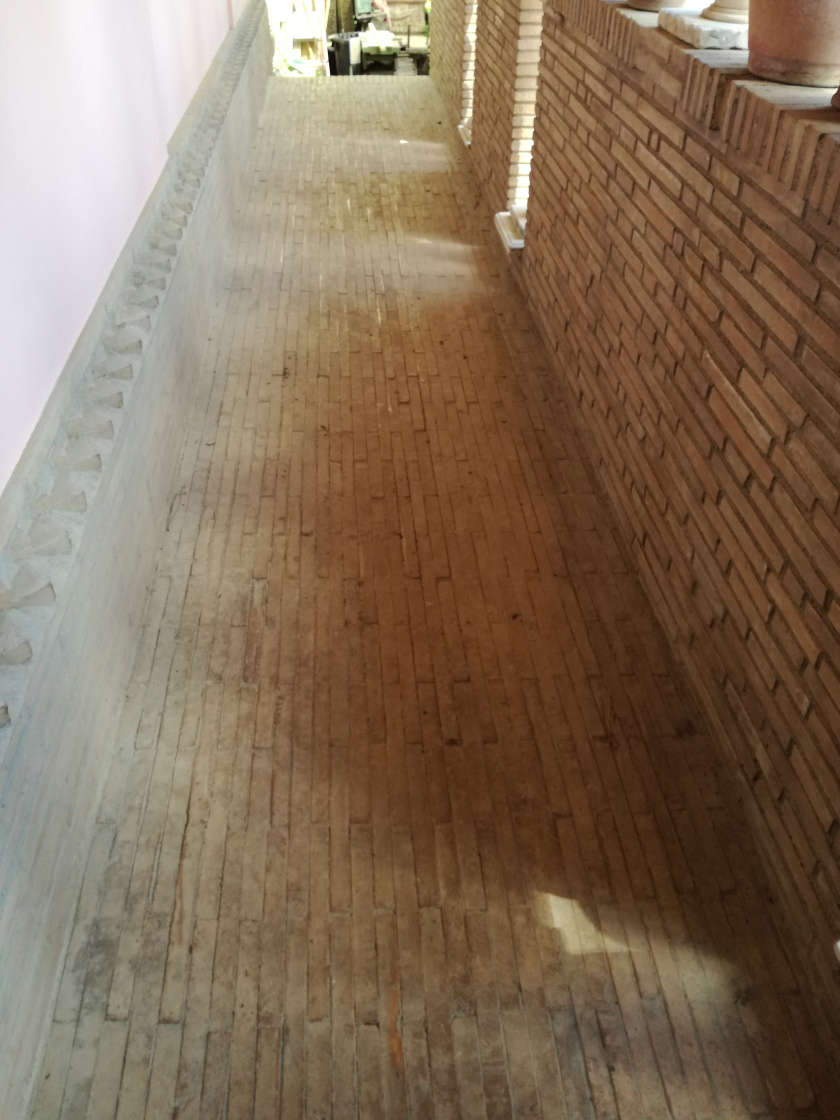 I would like to begin with this image which is from Palazzo Strozzi in Florence, designed by one of the biggest architects of the Renaissance: Giuliano da Sangallo.
What is it about this image that is so beautiful? It is the value that is added to the structure by proportions and the harmony between the various architectural elements that have been used.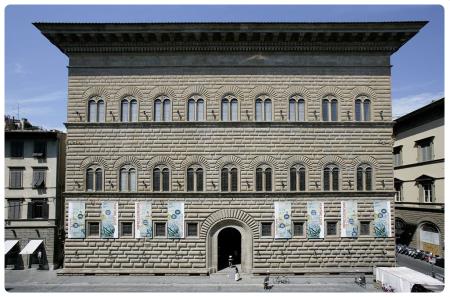 When you have to design something, you cannot only think about your choices, your personal tastes. There are many extensive considerations to be made and often they are multi-faceted. For example, below you can see a floor made with narrow tiles (3x30cm) laid in lines. This choice was necessary because the corridor in question was particularly narrow, and these tiles help contribute to the overall appeal of the corridor.
When I ask my clients, "What design interests you the most?" this question is only the start, a spring board to other considerations that will lead us to the best choice of terracotta floor from Fornace Cotto Antico. Each floor is unique.
The gallery on this site on this site gives numerous examples of our work. For each project so many factors have been considered: the geographic location, the history or tradition of the area, the colour of the clay, the size of the environment, luminosity and any points of light.
It is only after all these factors have been considered that we can understand the best format and way of laying the floor, so it will suit your environment perfectly.
Contact us and together we'll decide the most suitable floor for you.